posted on January 19, 2012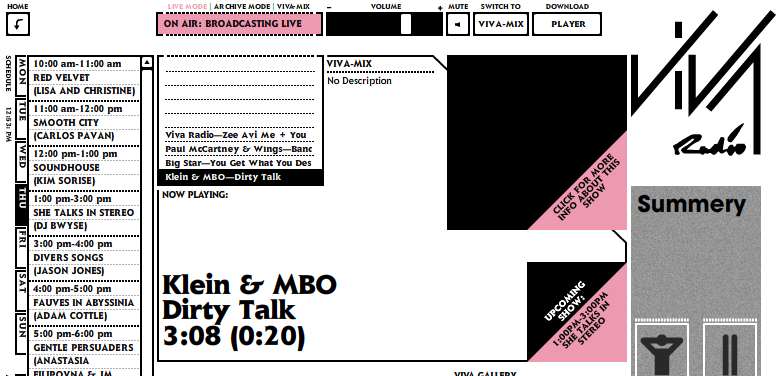 i was just complaining about running out of music i feel like listening to when, completely out of the blue, danny im'ed me a link to american apparel's radio station.
i'm assuming you all did radio in college? viva radio looks just like what we were trying to pull off! there's a station schedule on the sidebar (which reminds me of getting stuck with really weird time slots for wrgw), and the live mode version starts right when the page opens.
—jenna